Mazani Magic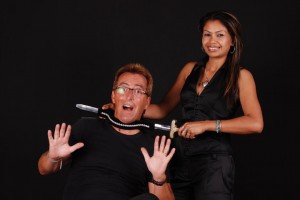 Mazani and Beau recommends Mobile DJ.co for all children's parties and this is a cheaper alternative to having a magician.
For decades, magician and children's entertainer Mazani, aka Kevin Ward, has thrilled children of all ages with his magic, humour and his first-class range of children's shows with the assistance of his wife, Beau.
Mazani Magic is suitable for any occasion, they are always heavily involved in charity and have made countless appearances to raise funds for local causes.
CALL KEVIN ON 07803408605 ( The Great Mazani)