San Pietro Scunthorpe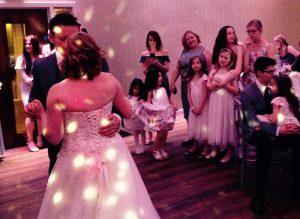 San Pietro are not only fine dining restaurant in Scunthorpe but picturesque wedding and function venue, featuring a delightful Grade II listed windmill and 14 rooms plus an elegant function room… an ideal venue for your wedding day.
We are proud to have played at this venue over the years, working along side the staff at the San Pietro, who are team of true professions who are dedicated and experienced when it comes to hospitality.
The venue offers a bespoke approach to wedding planning, they guarantee that every aspect of your wedding day will be exactly as you want it.
As a mobile DJ we visit many great venues and I have to say if you live around the Scunthorpe area this venue would be a main contender for your glamorous wedding and the food is to die for. We give this restaurant and wedding venue top marks.
Please check out all San Pietro's all-inclusive wedding packages on there website.
And please contact us for our wedding disco prices